Certified, Expert Pilates Instructor: Faye Stevenson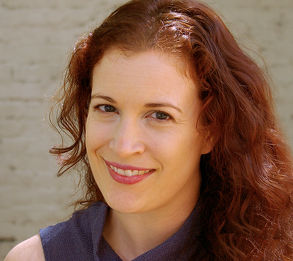 Faye Stevenson, the owner of the studio, has been a student of the system for close to two decades.
She has spent more than a decade learning about the function of the human body and earned her certification as a Pilates instructor from Joseph Pilates' protégé and immediate successor, ensuring a thorough understanding of the work he pioneered in the 1930's.
Faye is a published author on the subect of Pilates and overcoming pain.
She has presented at and organized professional Pilates conferences.
She brings all she has learned from countless other modalities of fitness and healing into a traditional approach to Pilates that has stood the test of time for over 90 years.
In Faye's Own Words


"I feel very lucky to be able to earn a living with work I'm passionate about. My first Pilates lesson was in August 2000. Ever since, I have been learning: through lessons, two certification programs, workshops, and of course, as a Pilates instructor here in Oakland.

"In the fall of 2010 I became pregnant for the first time, which initiated a whole new chapter in my Pilates practice. Maintaining my practice during pregnancy and now watching my first son grow has given me amazing insights into the Pilates system. As I considered what experiences I felt were important to share with my child, I knew that I wanted to have him in the studio with me as I taught.

"This was the tipping point for me in making the decision to develop and try my hand at a different sort of teaching format than I'd experienced as a student or teacher. Duet lessons, the standard class format at Bayside Pilates, is the evolution of my attempt to honor Joe and Clara's methods of teaching the Pilates Method in their original New York studio.

"I love all sorts of aspects of Pilates, and I really enjoy that there is always something new to learn. As my life changes, Pilates remains a constant. I consider that a testament to its effectiveness as a system for supporting a happy healthy life.

— Faye Stevenson