Pilates Classes » Group Pilates System Workouts
Great for: Performing your own Pilates workout in a supportive and energized environment.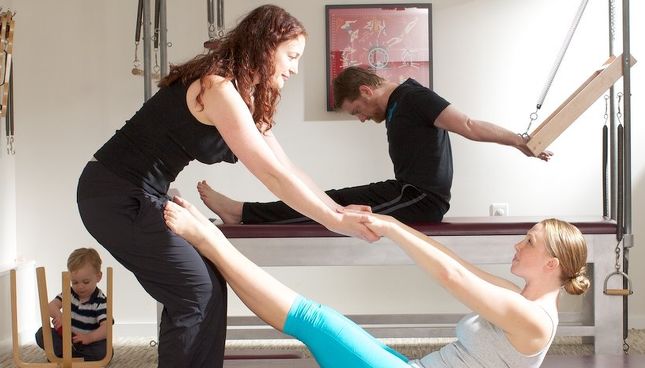 Perform your individualized pilates workout in a group setting facilitated by Faye Stevenson. This empowers you to perform with more independence than in an individual or duet setting, and affords you the use of the apparatus, unlike a class focused just on the mat exercises.
While individualized attention is necessary for refining your Pilates workout, if you don't know it for yourself, your progress will always be hindered by your dependency on your instructor.
Group Pilates workouts are offered on a set schedule six days per week. We recommend you come to workout at least three times per week. For the introductory period, you are welcome to come as often as you desire for a set weekly price.